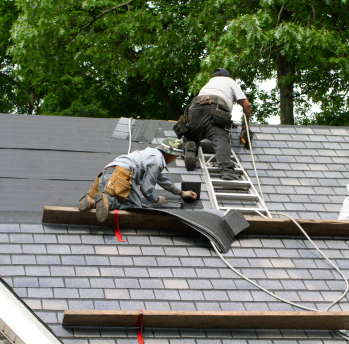 Whether you're having a new home built or you're having renovations done, choosing the right roof for your property is a big decision. There are a number of factors to take into account. As a contractor who does roofing installations in the North Shore, we'd like to share a few points with you that can help you be pleased with the choices you make long term.
Choosing the best roof for your home means thinking long-term. If you know you're going to be selling your home in the next 5-10 years, it's reasonable and prudent to approach the selection process in a different way than someone who is in their forever home.
One thing to really think about is how do you plan to power your home in the years to come? Switching to solar is increasingly popular in the North Shore. There are a number of reasons for this, including the family's desire to reduce their carbon footprint, concerns about the durability and security of the energy grid, and an appreciation for saving money.
You may not be considering switching to solar right now. But this is a good time to think through whether or not you see yourself making the change in the foreseeable future. If you do, one thing you'll want to talk to your roofing contractor about is installing a solar ready roof.
What is a Solar Ready Roof?
A solar ready roof is one that is designed and built in such a way that makes installing solar panels easier. This includes reserving roof space for solar – no dormers, protrusions, or skylights in that area. Typically you need about 200 square feet of unobstructed, unshaded roof space for solar panel installation.
The other key is pre-installing conduit from the attic to the area you've reserved for the panel box the future solar system will someday need. That's really it. A minimal extra investment and thoughtfulness at the time of the roof installation can save you money and headaches later when you make the switch to solar.