As one of the successful cornerstones of the Hallmark Homes Remodeling business model, the installation of siding creates added value for your property.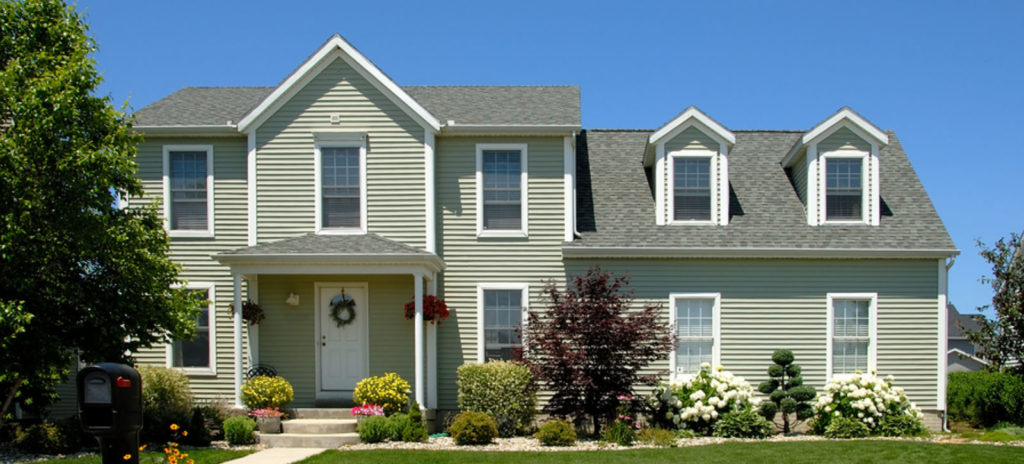 Why We Recommend Siding
Siding does more than simply change the appearance of your home. It also creates a cleaner look that makes your home seem much younger than it looks. The enhanced appearance plays a role in increasing the future resale value of your home. Talk about money, siding produces another layer of insulation and acts as a solid barrier that prevents cold air from seeping into your home. The result is lower utility bills, especially for homeowners who live in live in colder climates.
The life span of a new paint job averages about five years. Siding lasts many more years and just as important, you spend less money on maintenance costs for wood and vinyl siding.
Hallmark Homes Knows Siding
Each one of our valued customers has unique requirements to create a dream home. Hallmark Homes Remodeling makes sure the siding you want added to your home meets your technical specifications and your high-quality standards. After 30 years performing countless home siding projects, our reputation is one of exceeding the expectations of our customers.
As experienced siding installation professionals, we customize our innovative siding designs to blend seamlessly with the exterior decor of the homes in your neighborhood, while ensuring enhanced appearance and better protection for your home against the wild weather changes that define Boston and surrounding New England communities. Hallmark Homes Remodeling recruits the most talented and customer service oriented contractors working in greater Boston. You can expect to reap the financial benefits of improved curb appeal, while sitting back and allowing your newly installed siding to offer protection against wind, rain, and snow.
Vinyl or Wood Siding
We stock our warehouse with nothing but the highest quality materials. After you decide to collaborate with Hallmark Homes Remodeling on a siding project, our team of highly skilled siding contractors will walk you through a comprehensive siding installation project that starts with determining whether wood or vinyl is the best material to use for adding siding to your home.
We describe the benefits of using each material for your siding project, and you make the decision on which material to use or if you want a customized siding project that incorporates a little wood and a little vinyl.
Call Hallmark Homes Remodeling today to receive a free estimate on the addition of siding to your home. We perform our estimates on site to ensure accuracy and that you remain within your home improvement budget.